There's No Such Thing As 'One-Size-Fits-All' Replacement Windows…
Get The RIGHT Windows For YOUR Home From Albuquerque's Window Replacement Experts.
Selecting the wrong replacement windows for your home can be a costly mistake, and sadly homeowners make this error more often than you might think.
But the blame for this mistake isn't on the homeowners. It's the fault of window companies. The heart of the problem is that most window companies typically push just one kind of window to the exclusion of all others.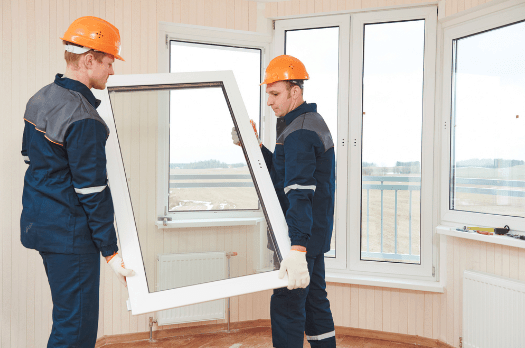 So if the window company sells and installs fiberglass windows, but the best value for you would be vinyl windows… well, you'll still be told what a lousy choice vinyl is.
Of course, the reverse is also true. If the window company you call pushes vinyl, and fiberglass is the best choice for your particular home, you'll still hear about how great vinyl is.
The real truth is this: for some homes vinyl is the best choice, for others fiberglass windows are the superior option, and for others wood windows are the smart choice.
The solution is simple. Call Marsh Construction, a window company that can accurately assess your needs and has multiple options and brands available to install.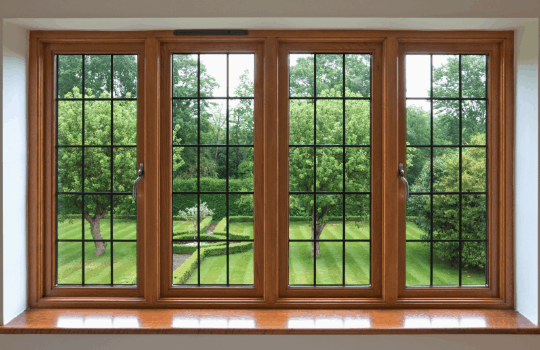 What Great Installation Looks Like
Great Installation Is NEVER Rushed – We are experts and you will be pleased with just how efficient we are. But some companies seem to confuse rushing with efficiency when it comes to door and window replacement. We're different. That's why we never over-schedule jobs just to increase profits. I insist that all our jobs be given the amount of time it takes to do properly.
Great Installation Is Done Right The First Time – My standard is "if it's worth doing, it's worth doing right." If a problem develops or a mistake is made, we take care of it on the spot. No covering it up. No hoping you don't notice. A problem or mistake is rare, but we resolve it immediately. The job is simply not done until it is done exactly right.
Great Installation Is A Pleasant Experience – Some home improvement companies use temporary labor and don't have any standards for service for their installers. Our installers are not just expert craftsmen, they are also neat, polite, and ALWAYS respectful of you and your property.
Great Installation Should Always Meet YOUR Satisfaction – We're accountable to our customers. The job is not done until you are satisfied. Period.
Why Get A Customized Replacement Window Recommendation?
You might be wondering if it really makes much difference what windows you choose. It does.
For one, the windows you install can significantly impact the value of your home. We all know that home prices in Albuquerque and Santa Fe continue to climb, with the average home price well into the mid 300 thousands now. If you install windows that don't match the overall curb appeal of your home, you could be hurting the value of your home by thousands and thousands of dollars.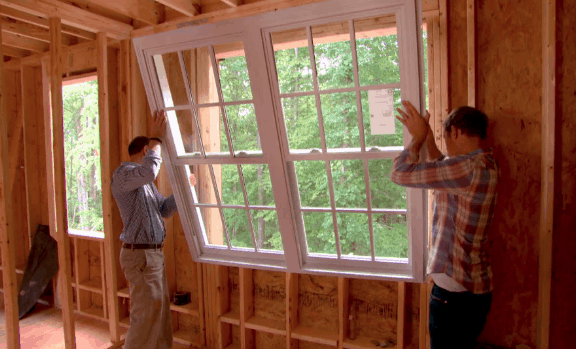 Of course, getting the right replacement windows for your home can create the opposite effect and have a significant positive impact on home value. As we often tell people, think of windows as an investment in your home, not just as something to stop air!
There are other reasons to make sure you get the right window. For example, let's say you want the beauty of wood windows, but they would be in an area with high exposure to the elements. In that case, wood might not be the right choice, so we could discuss why fiberglass windows are the right alternative for many homeowners.
Another example: vinyl windows are still one of the best "bang for your buck" windows you can get for your home. That's why we offer a very high-quality vinyl window. But for some homes, vinyl doesn't match the overall look of the home. That's when you want to look to fiberglass or wood options.
The key point is this: we are one of the very few Albuquerque and Santa Fe window companies that will come out to your home and base our recommendation solely on what is really best for your home.
We come to your home without preconceptions. We listen to you, look at your home, and only then do we make a customized recommendation. Isn't that a better way than talking up only one type of replacement windows and talking down all the other choices?
How To Learn More…
Call us and we'll give you a "big picture" consultation and recommend the right windows for your specific situation.
The choice comes down to this: you can call a bunch of separate companies and hear everybody's "sales pitch" and then try to sort out the claims on your own. Or you can call Marsh Construction and get a good overview of your options and a customized recommendation.