Benefits of Stucco For Your Home
Stucco has been used on homes for a very long time, and for good reason…it gives a home an elegant look, personality, while providing a very durable barrier. It is a classic way to give a sophisticated impression.
With a proper application, stucco can increase the value of a home, make it more desirable, and also provide greater insulation…which leads to savings on energy bills!
Stucco gets rid of the constant maintenance and up-keep connected with decaying house siding, washed out or brittle paint, since the color is embedded in the stucco. We can provide you with a wide variety of stucco colors and finishes for your home.
As the Albuquerque area's premier residential stucco contractor, we can help you plan a long-lasting, beautiful stucco finish for your home.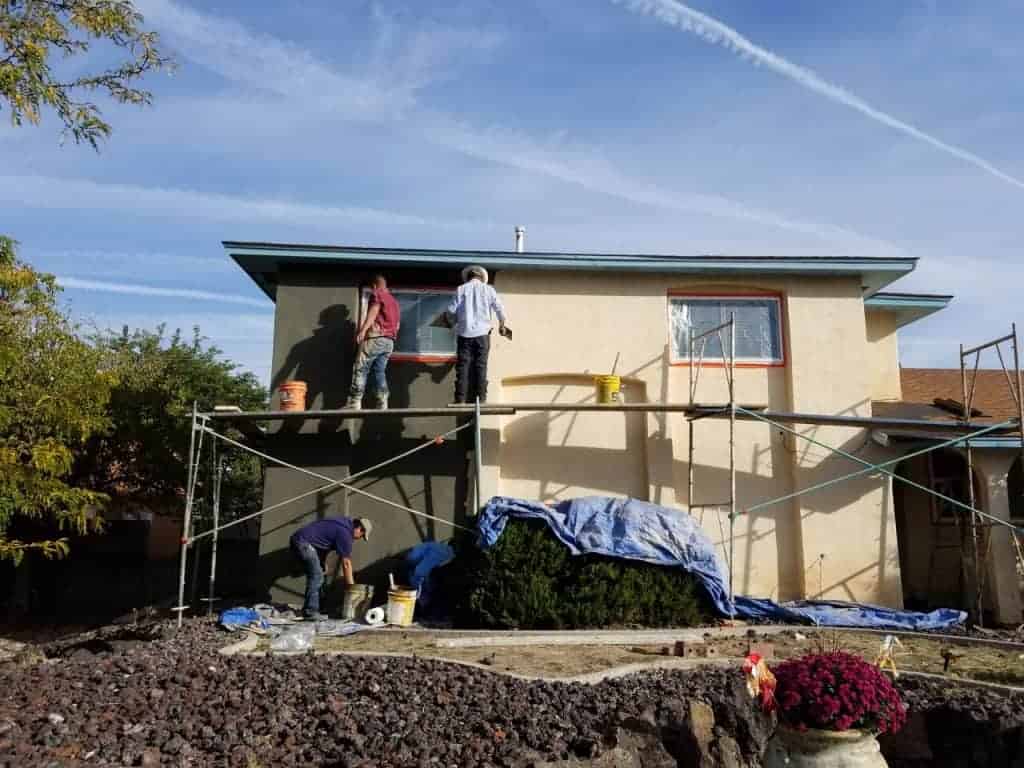 A  properly installed stucco application can last for well over a hundred years. Even though stucco is very durable, it still can develop blisters, cracks, or sustain impact damage. That is when you need an experienced stucco repair contractor like Marsh Construction and Roofing. Give us a call at 505-315-4911.
Causes of Stucco Damage
In the Albuquerque area our soil is frequently sandy, residential and commercial building foundations tend to shift leading to settling cracks.

Water and storm damageis another common issue

Additions and exterior wall changesare another common project for us.

Accidents happen, and when they do, impact damage takes its toll on stucco.

Caulking failureor improper flashing resulting in water damage.

Color changesto bring back the beauty of your exterior.
Whether your stucco repair need is residential or commercial, major or minor, our team of skilled craftsmen will successfully repair and blend your job quickly and efficiently.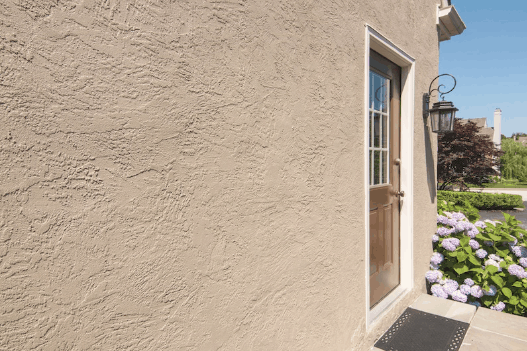 Home Purchases
If you are purchasing a new property with stucco, you owe it to yourself to get a stucco inspection by a professional stucco company like Marsh Construction and Roofing to be sure you don't have any hidden issues.
Signs You Need a Stucco Inspection:
Stucco peeling

Stucco discoloration

Flaws in windows and/or door frames

Damage and stains on the interior walls

Caulking and roof flashing issues
Stucco Inspection Process
Stucco inspections are essential because they ensure that a property does not encounter problems over time resulting in stucco repair. During the inspection, we will perform a comprehensive analysis of your building's exterior. We will examine the building for compliance, check the flashing for correct installation, inspect the stucco for correct design and installation, and evaluate the moisture preventions systems (sealing) of your building.
Since moisture intrusion can be one of the greatest concerns leading to many different problems, we not only leverage our many years of experience at identifying problematic buildings, but also utilize the latest moisture meter technology. Advanced tools are just one of the many reasons to consult with a professional stucco contractor, like Marsh Construction and Roofing.
Stucco painting can be a challenging project due to its textured surface. If done correctly, painted stucco can last for many years, increase the value of your property, and provide homeowners and businesses with a fresh new look to their property. Contact us now to see how we can breathe new life into your stucco project.
Keys to Successful Stucco Painting
Painting stucco requires a great deal of pacience and a meticulous attention to detail, which is why many property owners rely on the experience of a stucco contractor to provide the highest level of stucco painting.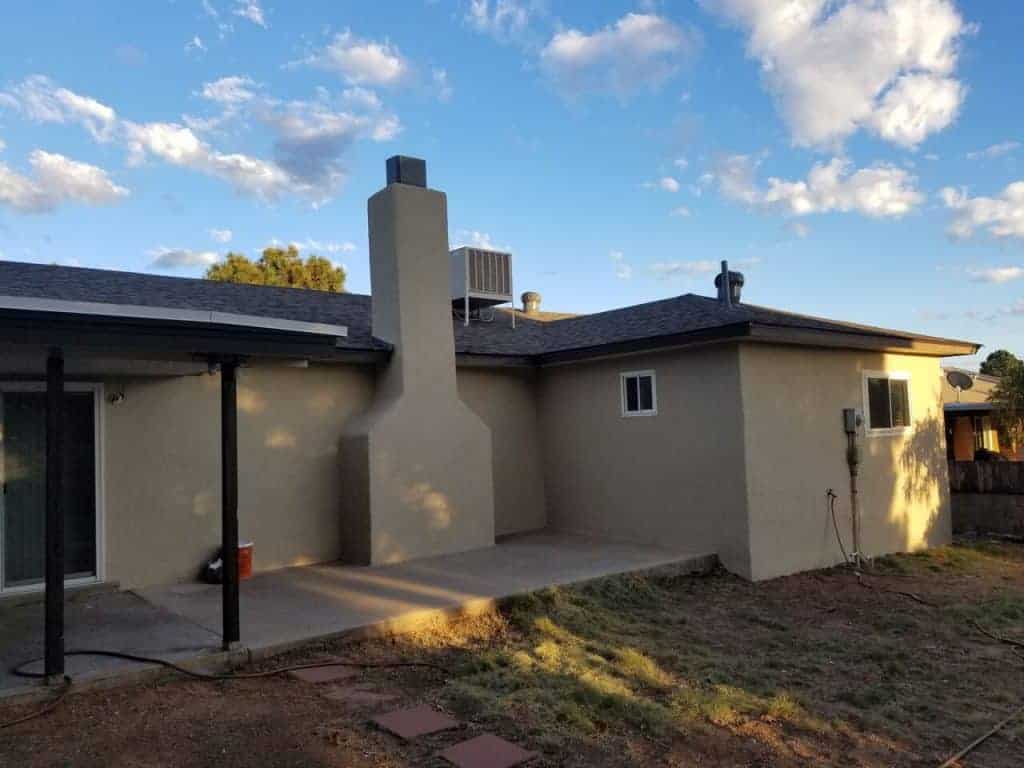 The hardest part of a stucco painting project is repairing damaged areas, fixing loose stucco, and removing all dirt and mildew that tends to accumulate on porous surfaces such as stucco. While there are some talented painters and savvy homeowners when it comes to home improvements, none can compete with the skills of a seasoned stucco contractor that does stucco repair on a daily basis for ensuring that perfect paint job.
Stucco is The Choice of Builders
Stucco has been the preferred finish of discriminating builders, from lavish villas in Europe to modest abodes of Native Americans. Unlimited textures and colors: The finish possibilities are infinite, smooth to course, interesting variety; it is unique among the decorative finishing materials. Stucco can be used to provide highlights, depth, and continuity. A nearly unlimited palette of colors that never need painting is available to provide a uniform, maintenance-free finish for your most lavish designs. Imagination is the only limitation.
When you see all that stucco has to offer, you realize it is a "hard system to beat."