Leading the Industry in Quality and Integrity for 20 Years
When you live in an area with diverse and extreme weather conditions like we have here in New Mexico, you need a roof that can stand up against Mother Nature. Marsh Construction and Roofing will prepare your home for the ever-changing New Mexico weather, and repair any damages that were left behind by these extreme conditions.
Think about what your roof endures. Temperatures over 90° for weeks at a time in the summer. Perhaps even worse are the Spring and Fall seasons where it can be in the 20's overnight and then 70° plus during the day. These temperature cycles can cause curling and cracking in your shingles. And that doesn't begin to account for wind damage!
For more than 20 years Marsh Construction and Roofing has provided quality inspections, preventative maintenance, leak investigation, roof repairs, and re-roof options to our customers in Albuquerque, Santa Fe, and surrounding areas. Trust your commercial and residential roofing needs to Marsh Construction and Roofing, leading the roofing industry with integrity, reliability, and quality.
Time for a New Look?
When roofs are old and worn out, they can turn an otherwise beautiful home into an eyesore. Aside from the aesthetic quality of the home, the aging roof can also put you and everyone in your home at risk with leaking and/or mold development. This can eventually lead to significant water damage inside the home if left uncorrected.
Causes of Leaks
Most of the leaks that people experience in their homes are the result of improper installations and defective flashing. However, roof leaks can happen anywhere and are especially common near the chimney, step, apron, pipes, or any point at which the roof meets. Even window leaks can be a result of hairline fractures in the shingles being installed improperly or gutters that aren't draining correctly.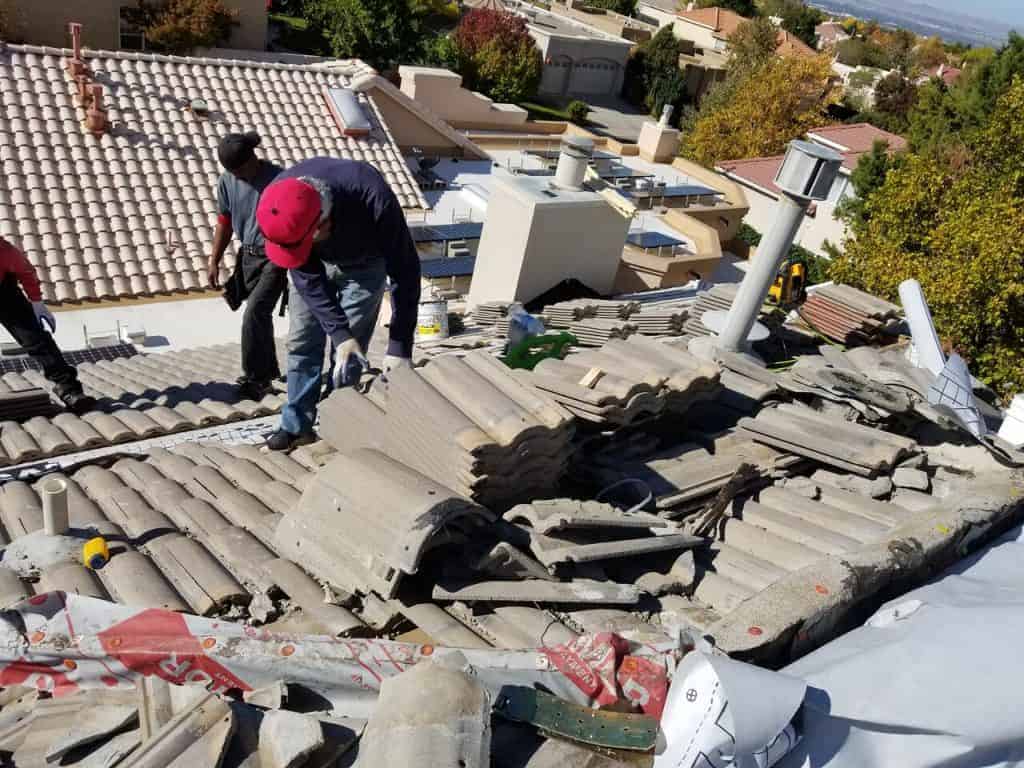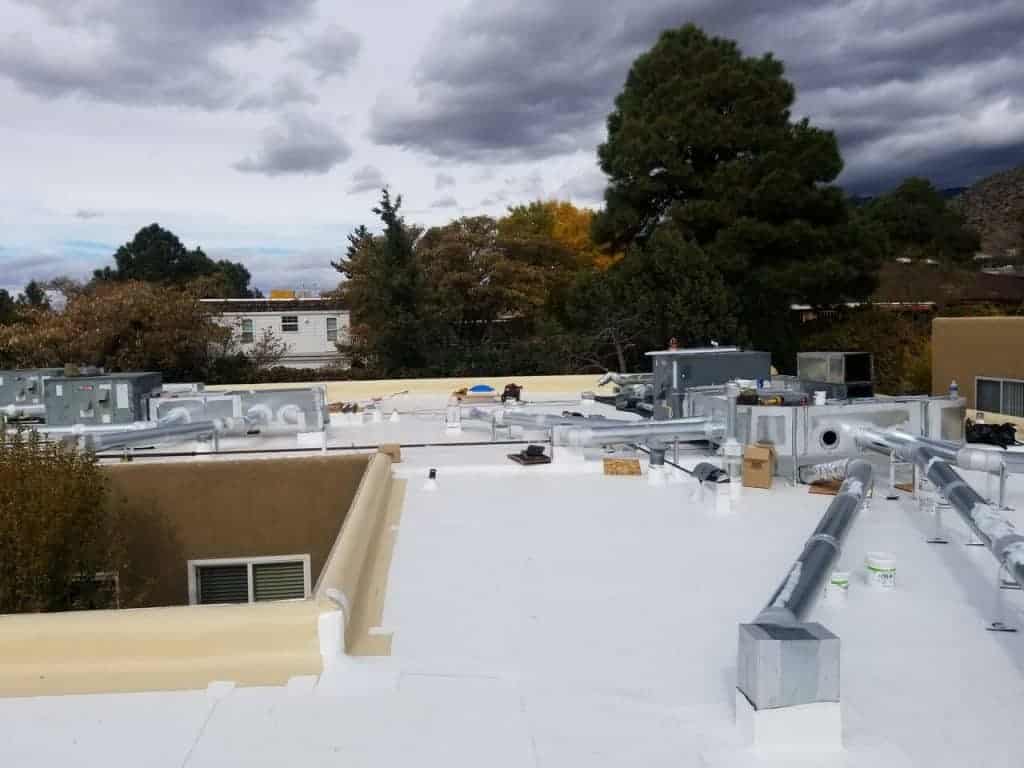 Roofing Materials
As a consumer, choosing a roofing material is an important decision. At Marsh Construction and Roofing, when you are ready to start this process, we can bring shingle samples directly to your home. We also can provide you with home addresses of some of our completed home roofing projects around the Albuquerque area in any of the styles you are considering—so that you can see the shingle styles firsthand.
Marsh Roofing has a wide variety of roofing materials available to you. We offer all shingle types—from the standard 3-tab composition shingles to textured architectural shingles such as stone coated steel, tile roofing, dimensional impact resistant shingles, and more. We also work with materials such as seam metal roofing (copper, steel, stainless and aluminum), EPDM (a synthetic rubber membrane for flat roofs), shake, slate, and FRT replacements. To help you choose the best roofing job for your needs, we will carefully inspect the current condition of your roof.
Residential Services
Here are some of the more common residential roofing services we provide:
Roof repair (including flat)

Replacement (full or partial)

Leak detection

Inspections

Hail damage

Ventilation

Radiant barrier decking
Our Commercial Roofing Services
Thermoplastic Polyolefin (TPO)

Metal

Tar and gravel

Flat

Flat roofing thermal imaging leak detection

Slate and tile

Stone coated steel
Commercial roofing needs in the Albuquerque area vary greatly from building-to-building. Marsh Construction and Roofing is a professional roofer able to handle any of your commercial roofing needs and is insured to meet even the most demanding requirements.
Insurance Claim Help
Filing a claim with your insurance company after a storm can be stressful and confusing. Let the Marsh team assist you through this process. We will make it easy and stress free.
Step 1
Call Marsh Construction and  Roofing to come and thoroughly inspect your roof before calling your insurance company. If you call your insurance company first and do not actually have damage the "claim" may count against you.
Step 2
Once it has been verified by one of our project managers that your home has damage, it is time to file a claim. Call into your insurance company to start the process.
Step 3
After you file a claim, an adjuster will be assigned to you. Your Marsh representative will meet with your adjuster free of charge and answer any questions about the scope of work for your upcoming project.
Step 4
Your project manager will work with you to schedule a time to replace your roof. Most roofs are completed in 1-2 days, and do not require you to be home during the process.
Step 5
Once your project is completed Marsh Construction and Roofing will send your insurance company the necessary documentation to complete your claim.