DO YOU NEED A COMMERCIAL PLUMBER?
If you suspect any issues with your plumbing system whatsoever, it's important to call for commercial plumbing services ASAP. A minor drop in water pressure, for example, could indicate a leak underneath your property that might do a lot of damage if you don't get repairs done soon. A problem with slow drains might mean sewage backup is soon to follow, and this could put you out of business temporarily. No matter how small the problem may seem, you can count on us to get there quickly, since we offer 24–hour emergency plumbing services.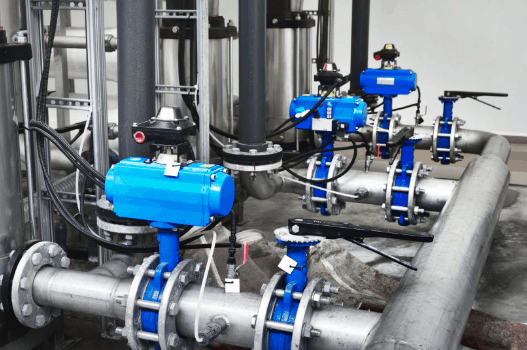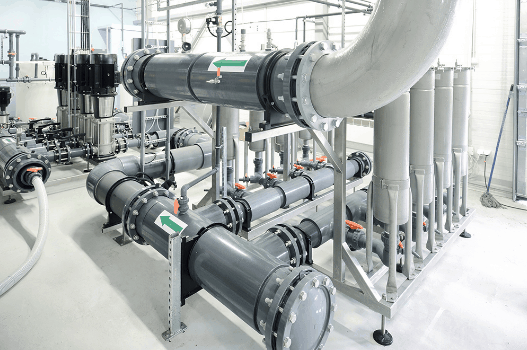 WORK WITH EXPERIENCED COMMERCIAL PLUMBING CONTRACTORS
Many residential plumbers are not familiar with the complexities of commercial plumbing systems. The piping system is larger and requires more maintenance to stay in good condition. Hydro jets are necessary for cleaning out the drains, and special consideration must be taken to restore a broken plumbing system in a timely manner, so business can go on as usual. Make sure you only hire experienced commercial plumbers for any commercial job. If you're in the Albuquerque area, just contact Marsh Construction and you can rest assured that your plumber is qualified for the job.
CALL OUR COMMERCIAL PLUMBERS TODAY
Our commercial plumbers install and service fixtures and pipes in Albuquerque, Santa Fe,  and the surrounding areas. Take a look at some of the systems we install and service, and call the Marsh Construction team of specialists as soon as your commercial plumbing system is in need of some work.
High quality workmanship at a reasonable price means you get a great value. This is why our Google and BBB reviews are among the best. Here is a list of just some of the plumbing services we offer in the metro Albuquerque area:
Sink Drain Repairs

Commercial Water Heater Installation

Leaking Water, Sewer, and Gas Pipe Repair

Underground Leak Detection

Water Pressure Problems

Pressure Relief and Pressure Reducing Valves

Sewage Ejector Pumps

Grease Trap Installation and Repair

Leaking Faucets, Valves, and Fixtures

Basement Bathroom Additions

Backflow Preventer Installation and Testing

Commercial Garbage Disposal Installation and Repair

Electric, Natural Gas, and Propane Water Heater Installation

Gas Appliance Installation: BBQ, Pool Heater, Wall Heater, Logs, and Ovens

Drain and Sewer Cleaning and Jetting (we carry Root-X and Bio-Clean

Video Camera Inspection

And Much More
Residential Plumbing:  Our services are limited to new/replacement main sewer lines only.